💳

How To Decode Your Bank Transactions?

Decoding means that you should explain what each bank transaction is meant for.

Please decode your bank transactions whenever you are exporting them into an excel spreadsheet. Write a small description explaining what each transaction is for in the first blank column in the far right of the spreadsheet. Example shown below.

Additional steps when using macOS or Apple Numbers.
🖥️

I'm using Windows (XP, Vista, 7, 8, 8.1, 10, 11)​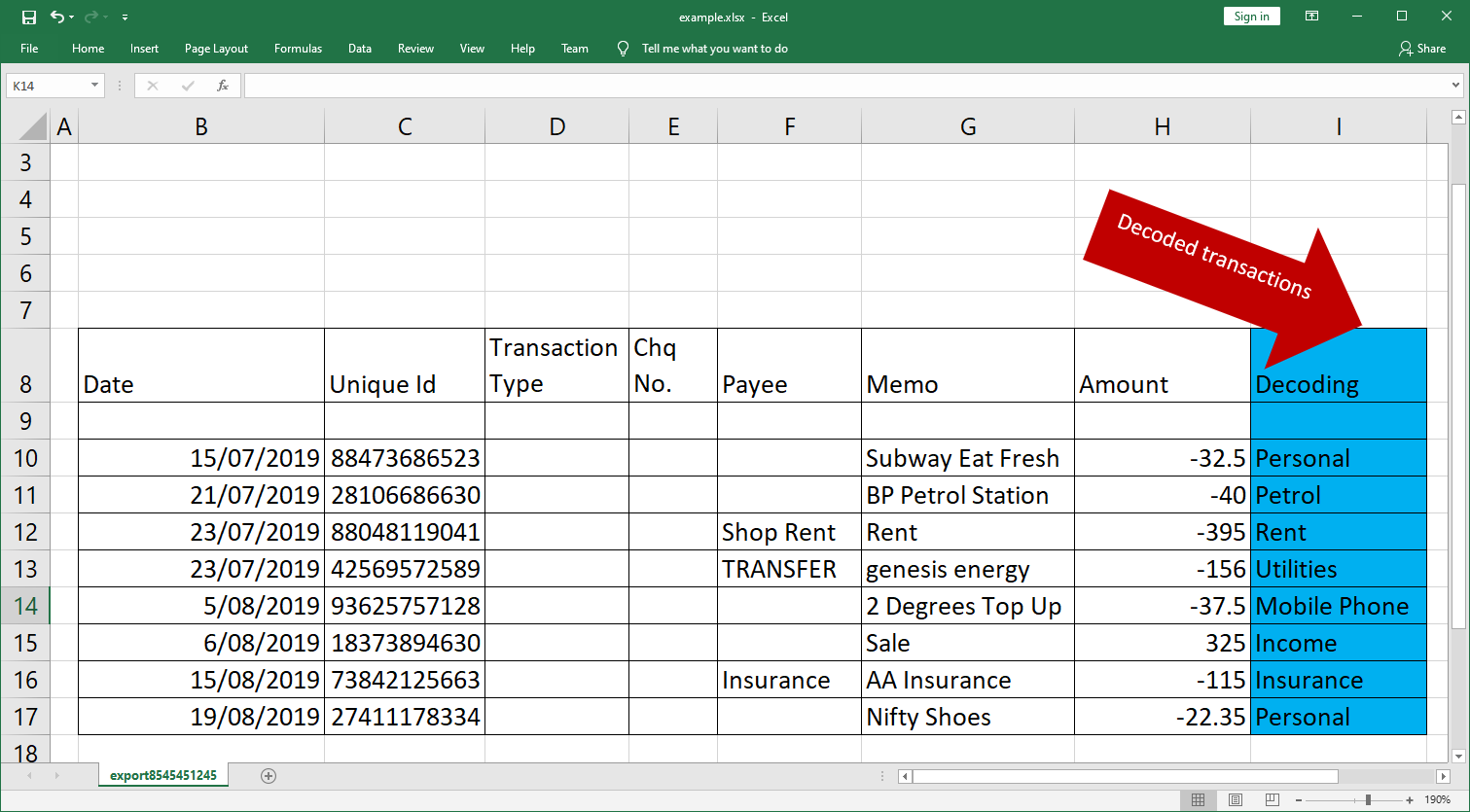 Fig 1: Example of decoded bank transactions.
For example for an income transaction which you have received money you can simply write income on the very last blank column (to the right) of the excel sheet For rent, insurance, power, petrol you can write rent, insurance, power, or petrol respectively. Another example is if the transaction is for personal purposes then simply write personal.
🍎

Additional Steps for macOS Computers/Apple Numbers​
If you are using macOS and Apple Numbers then please make sure that the file you send to us is saved as an excel or csv file format (.xlsx, .xls or .csv). We are unable to open .numbers file formats.
Alternatively you can convert a .numbers file to .xlsx using icloud.com online for free (you need to have an apple account).
You can use Free Software Excel Online, Google Sheets, Libre Office or Open Office to export your transactions in a format that we can use.